By supporting our project you gain access to new areas of the community and special membership status. Your support is greatly appreciated because it allows us to reinvest back into the community, making it better while reducing our out of pocket costs.

Cool Gear
Those who support us with Psychonaut status or higher receive a free exclusive DMT World sticker and lapel pin so they can show off their support.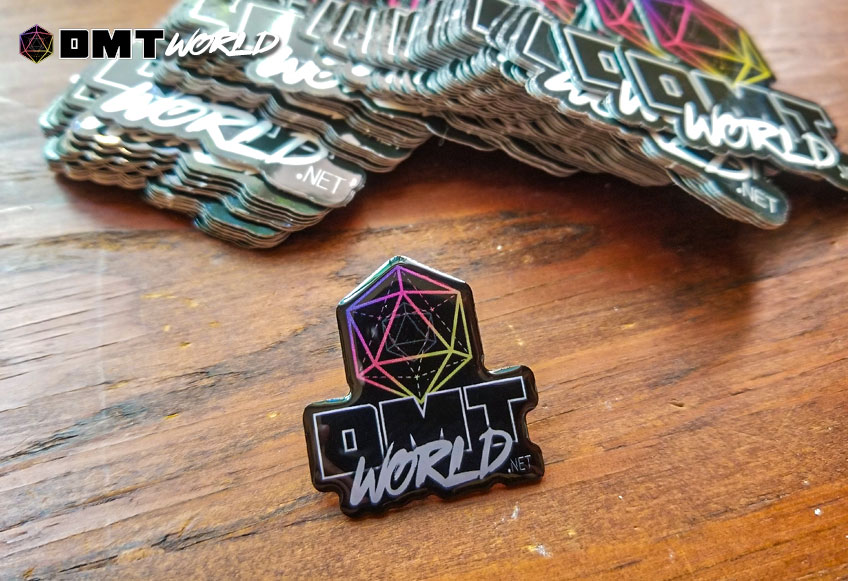 Chat With Others
Become a "Psychonaut" level supporter and join our Discord chat where your voice will be heard. Chat with others in real time who are invested in creating the best community possible and make real changes to the community.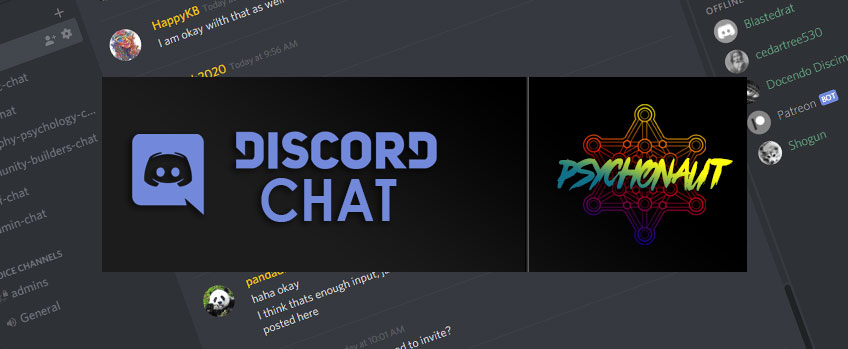 Community Supporter Badge
Every supporter gains a community supporter badge only provided to those who support the network. Just a way to show off your dedication to this project.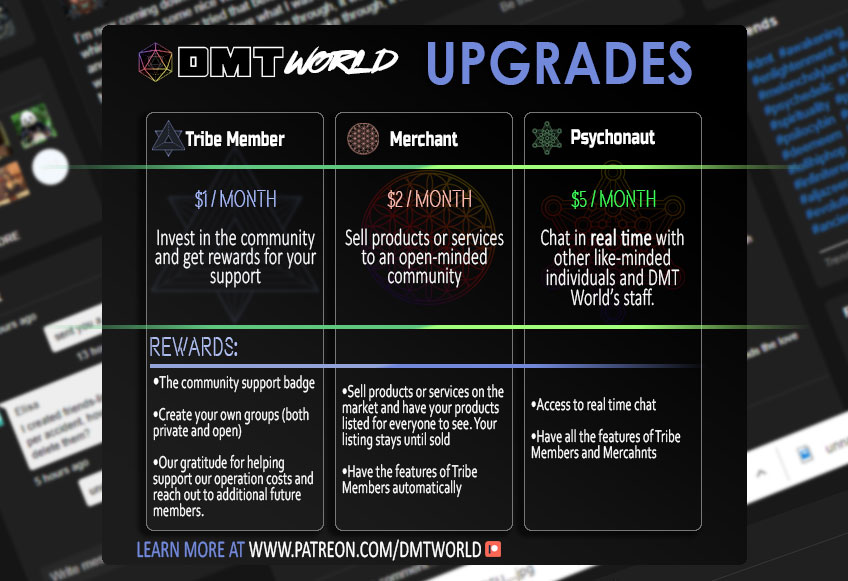 Donate Now 
Donate now with either a monthly donation or a one time donation of your own custom amount. Whatever you donate we apperciate you and the support you provide to our team.